!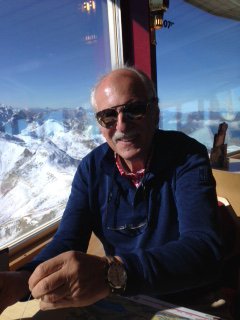 Ulrich F.Baur [Managing Partner] has a proven track record in managing multiple projects internationally. He has high standards and while he understands cost controlling strategies, he ensures simultaneous achievement of the highest level of customer service. He is the experienced mentor, guiding and managing the numerous realtionship with vendors and suppliers for Swiss Incoming
Vikas Khanduri [Management Board Chairman & CEO ] brings with him an infectious enthusiasm and sound understanding of travel and tourism. His experience in sales and marketing is key in promoting Swiss Incoming as an international travel destination management company. Sales and global expansion are his forte.
USA Associate Office
Diane Davidson - As a global traveler for over 30 years in her Consultation business, Diane recommends the best destination getaways in the world for relaxation or adventure vacations, corporate and leadership events, sales team celebrations and private executive stress reducing retreats. She works with her clients to create life changing experiences that are remembered for a lifetime.
Canada Associate Office
Raj Dhingra - "Perfection comes with experience, 22 years experience with 9 years in Canada nationwide. Well-travelled over half the globe and specialized as receptive tour operators of the North America's. Out-bound tour operators of the Europe yet specializing more in Switzerland. Running passionately destination management company in Canada. Having in depth knowledge on the destination worldwide. Currently leading a team of professionals for marketing and training a new staff about the destination".
(Our Inhouse Hosts)



Emilio Egger has over 30 Years of Driving Expiries and will bring you save to your Destinations. He Speaks Fluent; German, French, Italian & English.

Birgit Signer a World Traveled Personality Speaking German. French & English fluent! She will Guide you if you Look for a Quality Travel Guide.